Editing Images From VoodooPad
If you want to edit an image that is in your document, double click it and it will be opened in your default image editor. When your image is saved, VoodooPad watches for updates from the file and will update it inside of your document as well.
Changing or Choosing Your Image Editor
If you would like to change how your image opens when you double click it, choose the menu Voodoopad ▸ Preferences ▸ Editing ▸ Double click image editor and choose another image editor or viewer, such as Acorn, Preview, or Photoshop from your Applications folder.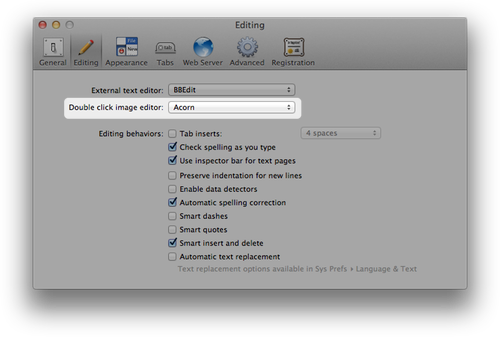 Saving an Inline Image
If you have an image in the middle of your RTF page, and you'd like to save it to your Desktop, simply hold down the option key when double clicking on the image. You will then be prompted to save the image to a location of your choice.