Recent Views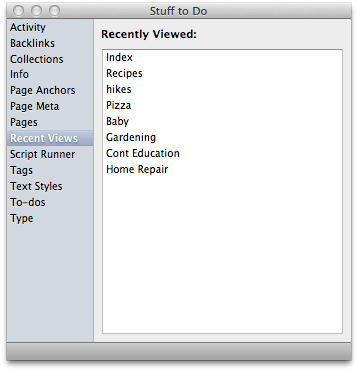 The Recent Views palette shows you all the pages you have looked at, sorting in order of when you last looked at them. VoodooPad's default is set to show you the 10 most recently viewed pages. To modify this setting, go to VoodooPad ▸ Preferences ▸ Appearance. Change the number displayed under "Max items in the Recently Viewed:".
The recently viewed list will reset when you close your document.
In order to view which pages have been modified recently, click on 'Updates' in the toolbar. If this button is not present in your toolbar, check out the customize toolbar page.